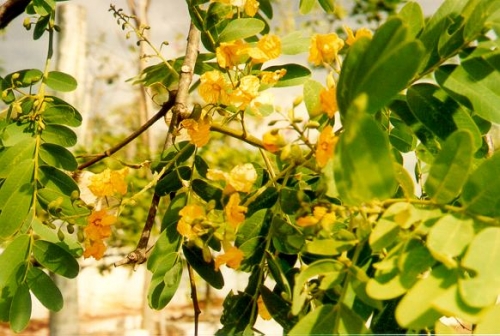 Tipuana (Chão)
Scientific name: Tipuana tipu
Postage (m): 3,00

DAP (cm): 3,0

Description
Country of Origin: ARGENTINA
Family: Leguminosae

Possession of up to 25 meters.
Copa range can reach up to 20 meters in diameter. It blooms in spring, their flowers yellow-gold, are grouped in clusters and exude a pleasant fragrance. The leaves composed of oval leaflets fall in winter.
Rapid growth.
It is widely used in afforestation of parks and gardens, due to its architecture and flowering plant that is more lush in the south.