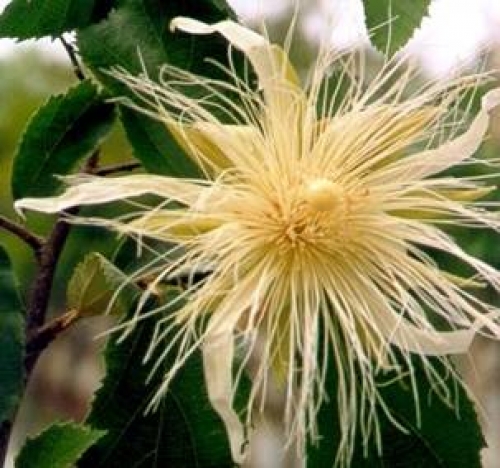 Açoita cavalo
Scientific name: Luehea divaricata
Postage (m): 2,5 a 3,00

DAP (cm): 2 a 3

Description
Country of Origin: BRAZIL
Region: Amazon to Sao Paulo
Family: Tiliaceae

Size ranges from 10 to 20 meters.
Copa dense and well branched. Its foliage is semideciduous sheets with simple and lighter color at the bottom. Flowers usually from April to June, with small flowers without major ornamental coloration from white to pink.
Rapid growth.
Species with ornamental characteristics, recommended both for general landscaping, and for urban forestry. When in fruit, the tree attracts many species of birds.
Species of birds that attracts: Jacus, Arapongas, Mutuns, Urus, Tuques, Scissors, Bem-te-vis, thrushes, tanagers, Suiriris, toucans, aracaris, among others.