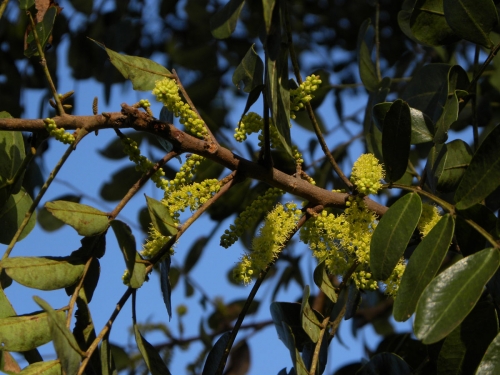 Amendoim bravo
Scientific name: Pterogyne nitens
Postage (m): 2,50

DAP (cm): 3,0

Description
Country of Origin: BRAZIL
Region: Northeast to Santa Catarina
Family: Leguminosae-Caesalpinoideae

Size ranges from 8 to 15 meters.
Copa little branched. Its foliage is deciduous, compound leaves with pinnate. Flowers usually in the summer months, with very small flowers, grouped in inflorescences unimportant ornamental.
Medium to fast growth.
Species used in mixed plantings, for regeneration of degraded forests and riparian forests. Can be used over large areas for afforestation as parks, golf courses and more.