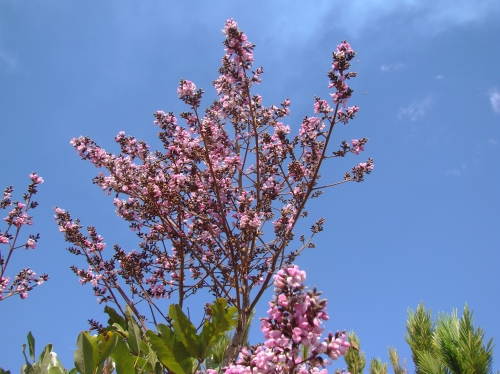 Angelim do cerrado
Scientific name: Vatairea macrocarpa
Postage (m): 2,00

DAP (cm): 1,5

SPECIE UNAVAILABLE
Description
Country of Origin: BRAZIL
Region: Cerrado - Midwest and Northeast
Family: Leguminosae-Papilionoideae

Size of 5 to 10 meters.
Deciduous foliage, blooms from August to September and its flowers are bee. Its bark has medicinal properties.
Moderate development.
The tree is very ornamental when in bloom, can be successfully employed in landscaping and urban forestry.