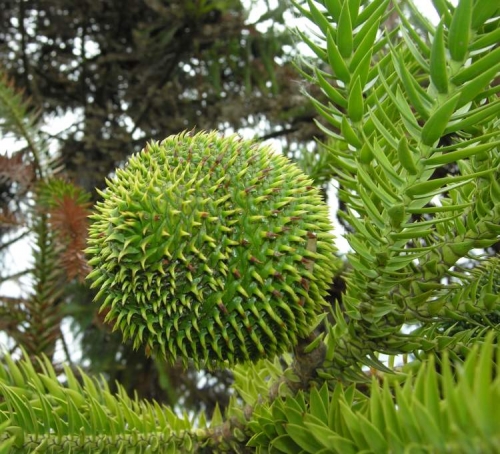 Araucária
Scientific name: Araucaria angustifolia
Postage (m): 1,70

DAP (cm): 2,0

Description
Country of Origin: BRAZIL
Region: RJ and MG to the RS in regions of higher altitude 900 meters
Family: Araucariaceae

Height of 20 to 50 meters.

Dioica large tree and evergreen, leathery leaves and has glabrous. Its fruit known as "pinhão" is edible and very popular in the South. And eaten by several species of fauna.

It grows slowly and grows well in mild climates. Do not tolerate hot climates and regions of low altitude.

Has great potential landscape and ornamental appearance due to the tree, can be used as a group or as isolated plants.