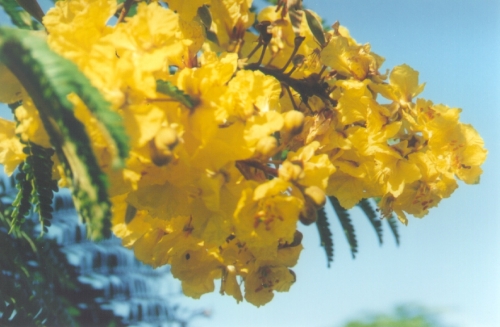 Canafístula
Scientific name: Peltophorum dubium
Postage (m): 2,20

DAP (cm): 2 a 3

Description
Country of Origin: BRAZIL
Region: Southeast and Midwest
Family: Leguminosae - Caesalpinoideae

Size ranges from 15 to 20 meters.
Dense canopy and trunk straight. Displays deciduous foliage, with bipinnate compound leaves. Flowers usually in summer with yellow flowers arranged in clusters at the tips of branches.
Growing very fast.
Species highly ornamental, especially when in bloom and provides great shade. Can be successfully employed in the current landscaping and greening projects in general.