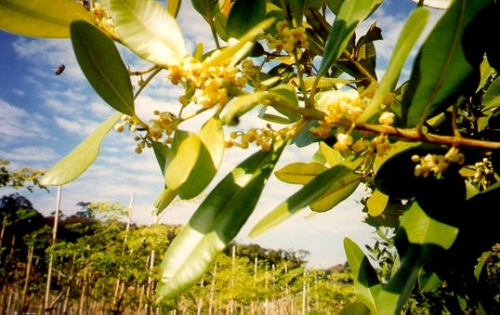 Guanandi
Scientific name: Calophyllum brasiliensis
Postage (m): 3,50

DAP (cm): 4,2

Description
Country of Origin: BRAZIL
Region: Atlantic
Family: Guttiferae

Size ranges from 20 to 30 meters.
Copa slightly globose and torso straight. Displays evergreen leaves with simple, glabrous, leathery and glossy. Flowers from September to November, with small flowers, clear and no ornamental value. Moderate growth.
Ornamental species can be successfully used in landscaping and greening projects in general. Its fruits attract several species of Brazilian avefauna.