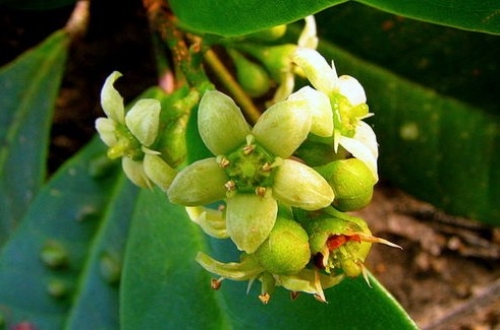 Guarantã
Scientific name: Esenbeckia grandiflora
Postage (m): 3,30

DAP (cm): 3,3

Description
Country of Origin: BRAZIL
Region: BA to SP
Family: Rutaceae

Possession of 20 to 30 meters.
Trunk straight and shiny leaves. Semideciduous foliage, blooms from September to January.
Moderate growth.
Due to its size and elegant ornamental, can successfully be used in landscaping in general. Used for consolidation of degraded forest and permanent preservation areas.