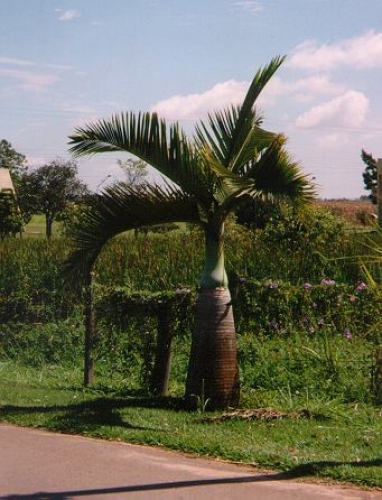 Garrafa (Ground)
Scientific name: Hyophorbe langelicaulis
Postage (m): 2,90
Description
Stem height - 0.5 m



Country of Origin: MADAGASCAR
Region: Islands Marcarenas
Family: Palmae

Size ranges from 3 to 6 meters.
It has simple trunk that tapers sharply toward the top. The leaves are few and reddish when young, and pinnate with leaflets arranged uniformly, forming a "V".
Slow growth.
Rarely cultivated species, mostly found in botanical collections. Very attractive for exotic form of its trunk, which presents some variations. Resistant subtropical climate and is suitable for parks and gardens, alone or in groups.