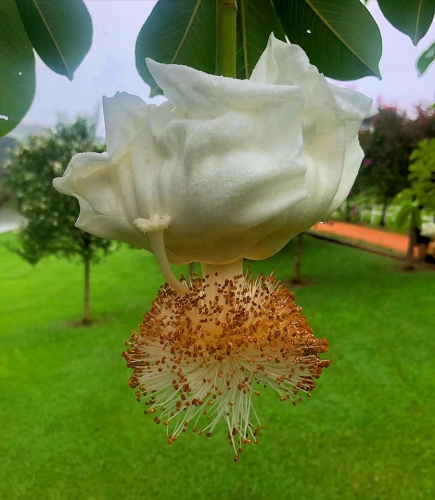 Baobá
Scientific name: Adansonia digitata
Postage (m): 1,90

DAP (cm): 3,0

Description
Country of Origin: African Countries
Region: Africa
Family: Malvaceae
Portevaria 15 to 25 meters.
Although many people say that the baobabs can live thousands of years, this can not be proven, because their growth does not lead to the formation of annual rings. It is an extremely interesting tree because of its architecture, historical significance and longevity.
Shows moderate growth.
The flowers are white color, very large and heavy. The fruit, the Mukua have inside a folder that when dry, hardens and falls to pieces resembling pieces of dry bread and powder is traditionally used as a food source in Africa, but this potential is little known elsewhere .