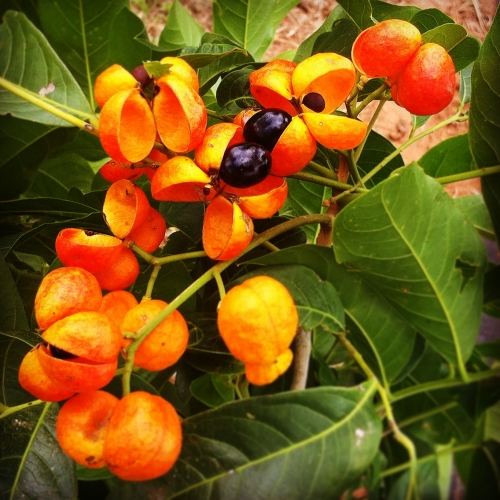 Arpúlia
Scientific name: Harpullia arborea
Postage (m): 3,10

DAP (cm): 3 a 4

Description
Country of Origin: Philippines
Family: Sapindaceae
Porte varies from 8 to 10 meters.
Dense cup with brown-gray bark trunk.
Unmistakable white-green flowers and showy, ornamental fruits of red-orange coloring. Features evergreen foliage.
Species suitable for floristic composition of parks, squares and large gardens. Indicapa also for use in urban afforestation.
It does not tolerate very cold regions.
Rapid growth.