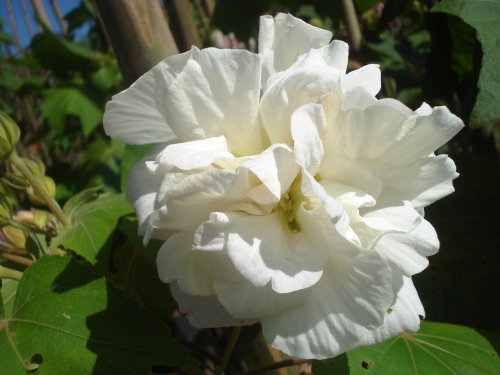 Cotton Rosemallow
Scientific name: Hibiscus mutabilis
Postage (m): 2,90

DAP (cm): 3,7

SPECIE UNAVAILABLE
Description
Country of Origin: China
Family: Malvaceae
Porte approximately 3 to 5 meters.
Small tree small and very branched. Its flowers are very showy, white color in the morning when they open; pink evening and night finally red. It has a complex and shapeless architecture.
Fast growth.
Species that can be successfully employed in landscaping, especially for its flowering, but the interesting thing is to let grow freely in groups or rows.