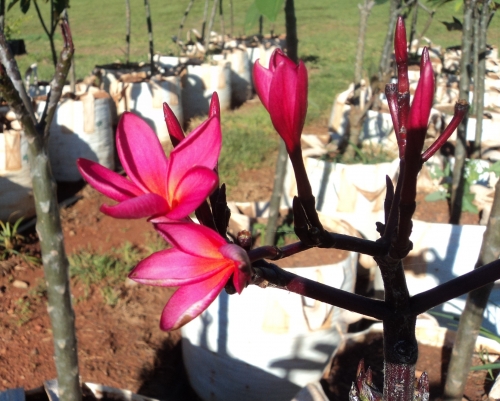 Scientific name: Plumeria rubra
Postage (m): 1,00 a 1,50

DAP (cm): 3 a 4

SPECIE UNAVAILABLE
Description
Country of Origin: MEXICO
Family: Apocinaceae

Tree 4-6m in height, trunk smooth and tan with abundant milky sap.
Form canopy open and irregular. The leaves are deciduous in winter.
Inflorescences formed in the spring-summer flowers with five petals twisted spiral of varying shades of red, pink, white.
Very floriferous and ornamental plant widely cultivated in parks and gardens. Typically tropical plant and grows rapidly, is suitable for cultivation in most of Brazil.