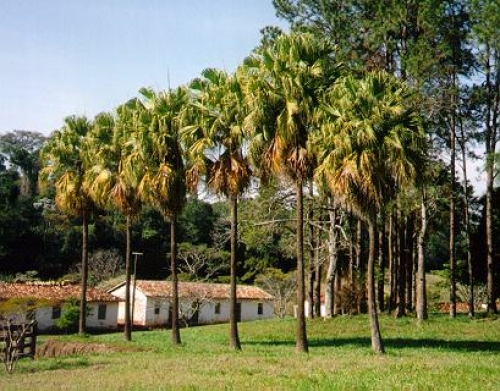 Leque (Chão)
Scientific name: Livistonea chinensis
Postage (m): 1,50
Description
Country of Origin: CHINA
Region: Central China
Family: Palmae

Size range between 5 and 15 meters.
Stem simple, with some remnants of the base of the leaves. The fan leaves are divided to the base, with long petioles, with spines on the margins. The fruits are ovoid and green-blue with orange pulp.
Moderate growth.
Widespread species worldwide, very ornamental due to its characteristics. It can be used in pots when young, how to plant landscape projects alone or in groups and even the afforestation of medians of avenues.