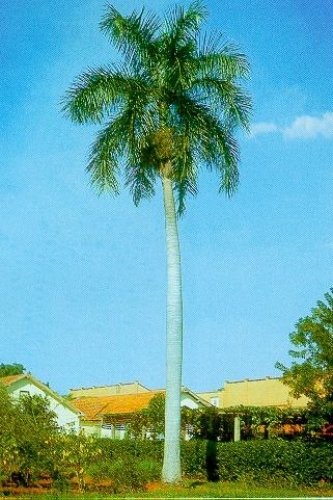 Royal palm
Scientific name: Roystonea regia
Postage (m): 3,50
SPECIE UNAVAILABLE
Description
Stem height - 1.2 m



Country of Origin: Cuba
Region: Cuba, Guyana and Panama
Family: Palmae

Size ranges from 12 to 15 meters.
Stem simple, thick, irregular dilatation and roughage hidden by palm leaves curled. Leaves large, pinnate and numerous leaflets inserted at different angles. Fruits globose, small and purple.
Moderate growth.
Species used in Brazil and very much like the imperial palm, but differs by the lack of harmony and grandeur. Can be used successfully in large areas in groups or as isolated plant rows.