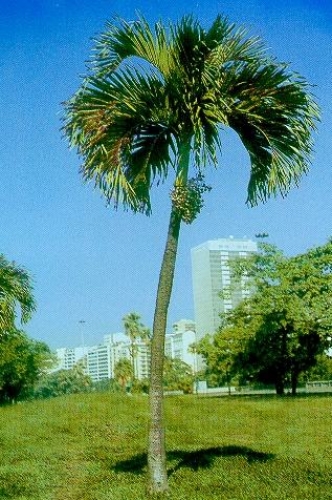 Montgomery (Chão)
Scientific name: Veitchia arecina
Postage (m): 3,10
Description
Stem height - 1.0 m



Country of Origin: PHILIPPINES
Family: Palmae

Size ranges from 4 to 10 meters.
Stem simple, slender and slightly curly. The pinnate leaves are arched and with the leaflets arranged in the shape of a "V". The oval and red fruits.
Rapid growth.
Species underused in landscaping projects in Brazil, despite its extremely ornamental appearance. Ideal for pots when young and with little space for gardens.