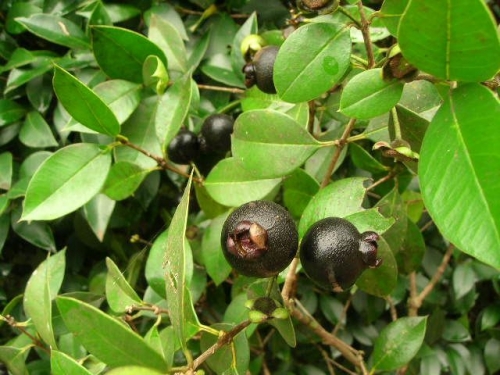 Guabiju
Scientific name: Myrcianthes pungens
Postage (m): 2,30

DAP (cm): 3,0

Description
Country of Origin: BRAZIL
Region: São Paulo to Rio Grande do Sul
Family: Myrtaceae

Porte 15-20m, with gnarled and twisted trunk.
Heavy wood, elastic, long durability, used luxury joinery, construction and tools.
Its fruits are edible and very tasty. It is grown in home gardens. Flowers are honey.
The tree is ornamental and can be used in rural and urban forestry.
Annually produces large quantities of seeds, flowers during the months from October to November and the fruits ripen in January-February.