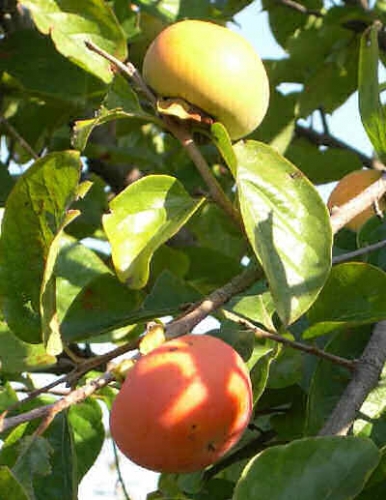 Kaki
Scientific name: Diospyrus kaki
Postage (m): 2,80

DAP (cm): 2,5

SPECIE UNAVAILABLE
Description
Country of Origin: CHINA
Family: Ebenáceas

Porte can reach up to 12 feet tall.
Deciduous, which differ widely in form, from a variety to another. Can produce fruit without pollination to occur. The species is also known as "apple of the Orient."
Moderate growth.
Widely used in orchards. There are hundreds of varieties in Japan alone there are 700 cataloged. It was introduced in Brazil in the late nineteenth century, when there was a large-scale Japanese immigration.
Species of birds that attracts: Jacus, Jacutingas, trogon, Doves, tanagers, aracaris, among others.