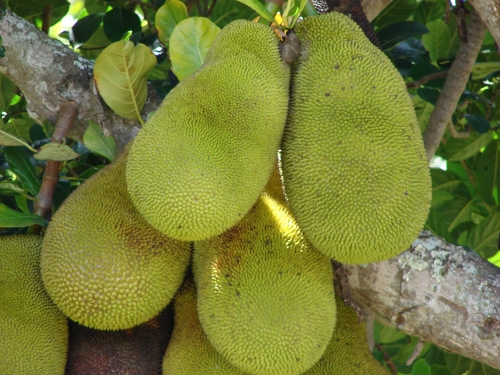 Jackfruit
Scientific name: Artocarpus heterophyllus
Postage (m): 2,5 a 3,0

DAP (cm): 3 a 4

Description
Country of Origin: INDIA
Family: Moraceae-Angiospermae

Possession of up to 20 meters and moderate growth. Introduced in Brazil in colonial times, is widely cultivated in orchards in all tropical regions of the country.
Inflorescences unisexual and stem are formed from June to August. The fruit is ripening in summer squash with crispy or soft, sweet flavor and aroma that surrounds the seeds.
The pulp is eaten raw and roasted seeds or cooked.
The plant is propagated by seeds.