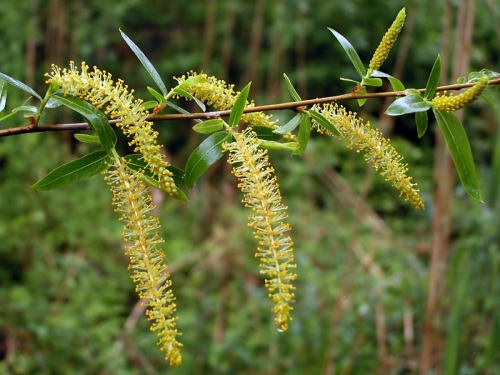 Black willow
Scientific name: Salix nigra var.
Postage (m): 3,30

DAP (cm): 4,7

SPECIE UNAVAILABLE
Description
Country of Origin: U.S.
Family: Salicaceae

Height from 10 to 15 meters.

Tree foliage of deciduous leaves presents simple, thin and lanceolate. Its architecture is columnar with erect trunk and thin branches, erect and end a little pendant. In Brazil, has never been observed flowering in specimens cultured.

It grows quickly and thrives in hot and humid climates. Do not tolerate dry climates.

It has great potential landscape where already been widely used in the formation of small rows as visual barrier or uniform groups.