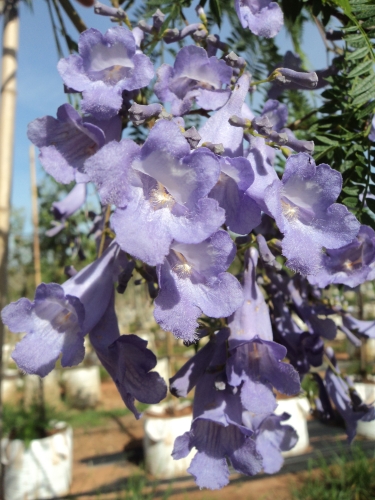 Blue Jacaranda
Scientific name: Jacaranda mimosaefolia
Postage (m): 3,50

DAP (cm): 3,0

Description
Country of Origin: ARGENTINA
Family: Bignoniaceae

Porte can reach up to 17 feet tall.
Deciduous foliage with leaves concentrated at the tips of branches. Its flowers are violet, grouped in clusters and bloom in early spring to summer and cover the entire canopy.
Moderate growth.
Suitable for urban trees, provided they do not interfere with the wiring of the public. Widely used in reforestation of the city of São Paulo.
Bird species that attracts: Beija-Flor.