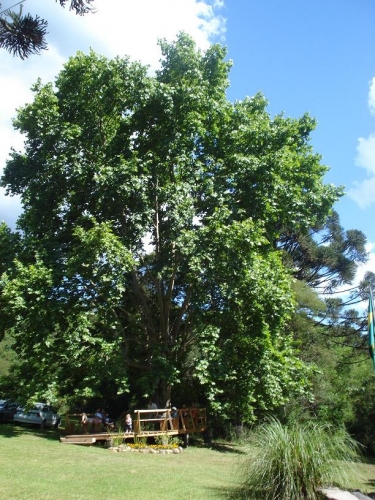 Platanus (Chão)
Scientific name: Platanus acerifolia
Postage (m): 6,10

DAP (cm): 7,8

Description
Country of Origin: CANADA
Family: Platanaceae

Possession of 20 to 30 meters.
Deciduous foliage. It has cylindrical trunk, thick with bright spots and very ornamental. Inflorescence in spikes spherical ornamental and unimportant. Its leaves are big, spanking and autumn-winter go from green to yellow-tan autumnal tones. The fruits are dried and follicles. Enjoying the cold.
Moderate development.
Tree widely used in parks and urban forestry in countries of temperate regions. Its use is recommended for large spaces.