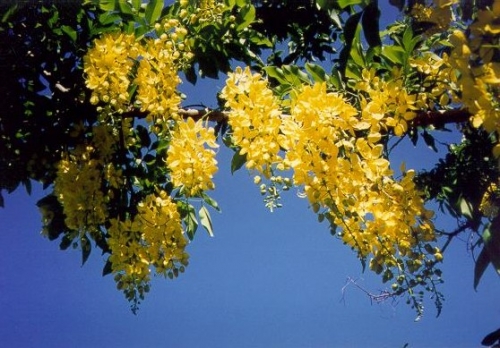 Golden shower
Scientific name: Cassia fistula
Postage (m): 2,80

DAP (cm): 2,0

Description
Country of Origin: INDIA
Family: Leguminosae

Possession of up to 10 meters.
Copa much branched. Semideciduous or deciduous plant with yellow flowers grouped in clusters. Exude pleasant perfume. It blooms most heavily in summer.
Rapid growth.
Species highly ornamental, especially when in bloom, widely used in landscaping and plant alone or in groups.