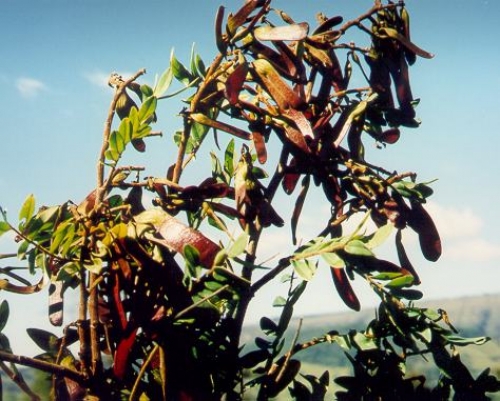 Bico de pato
Scientific name: Machaerium nyctitans
Postage (m): 3,00

DAP (cm): 4,5

Description
Country of Origin: BRAZIL
Region: South and Southeast
Family: Leguminosae - Papilionoideae

Size ranges from 8 to 18 meters.
Trunks, branches and leaves prickly. Displays semideciduous foliage, with leaves composed imparipenadas. It blooms from February to March, with small flowers, honey, scented, clustered in bunches and unimportant ornamental.
Moderate growth.
Species with good characteristics for use in projects of urban forestry, and rural projects macropaisagismo. Species quite rough and good choice for planting in degraded areas.