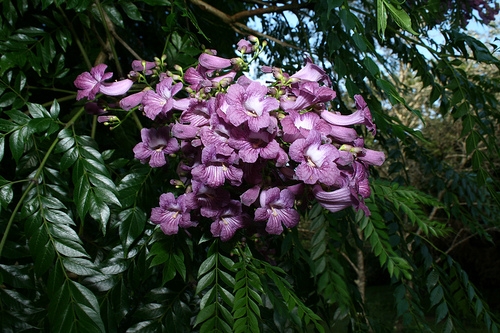 Carobão
Scientific name: Jacaranda micrantha
Postage (m): 4,40

DAP (cm): 4,5

Description
Country of Origin: BRAZIL
Region: Minas Gerais and Rio Grande do Sul
Family: Bignoniaceae

Possession of 10 to 25 meters.
Leaves large, columnar crown. Deciduous foliage, flourishes in the months from October to December with the tree stripped of its leaves.
Rapid growth.
Extremely ornamental because of its flowering, being nominated for the landscaping of large gardens and urban landscaping of streets devoid of the power grid.