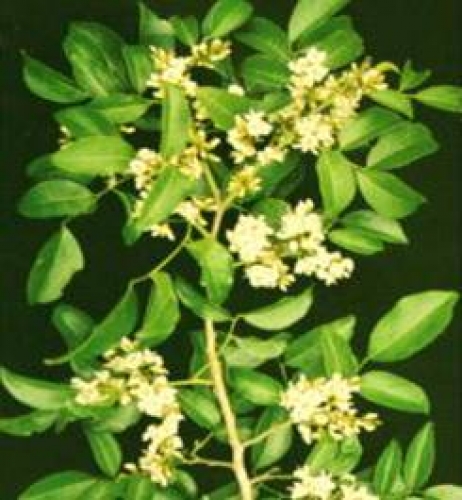 Coração de negro
Scientific name: Poecilanthe parviflora
Postage (m): 3,00

DAP (cm): 4,0

Description
Country of Origin: BRAZIL
Region: Southeast, Midwest and South
Family: Leguminosae - Papilionoideae

Size varies from 15 to 25 meters.
Copa globosa. Displays foliage semideciduous, with compound leaves and leaflets glabrous imparipenadas. Flowers from October to November, with small, white flowers and ornamental worthless.
Moderate growth.
Species with ornamental appearance, due to its foliage. Can be used in landscape projects and afforestation of streets and avenues.