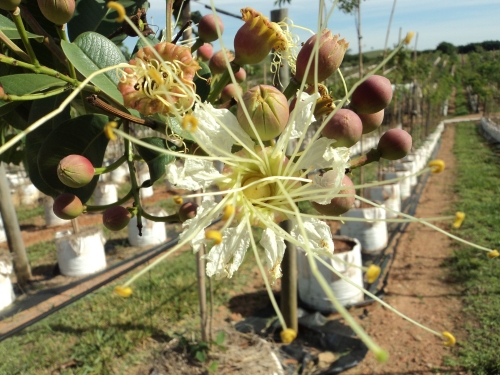 Dedaleiro
Scientific name: Lafoensia pacari
Postage (m): 2,80

DAP (cm): 3,5

Description
Country of Origin: BRAZIL
Region: Minas Gerais, São Paulo, Mato Grosso do Sul to Santa Catarina
Family: Lythraceae

Deciduous tree with size of 10-18m, torso upright, hanging branches and rounded crown.
Its leaves are simple, leathery and of average size. Its flowers are white and appear in the months from October to December.
Its wood can be used for both internal and external works,
Displays good ornamental features and could be successfully used in landscaping and urban forestry.
Shows moderate growth.