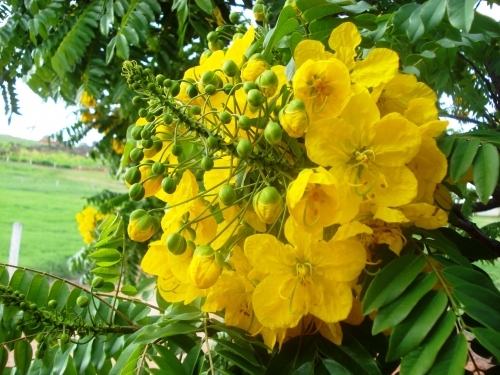 Falso barbatimão
Scientific name: Cassia leptophylla
Postage (m): 2,60

DAP (cm): 3,0

Description
Country of Origin: BRAZIL
Region: South, more precisely Paraná and Santa Catarina
Family: Leguminosae - Caesalpinoideae

Possession of up to 10 meters.
Leafy crown. It has compound leaves and evergreen. Flowers usually between spring and summer. The yellow flowers are arranged in circular clusters extremely ornamental.
Rapid growth.
The species is excellent for landscaping, the harmony of its canopy and the exuberance of its flowering. It can be found in very urban greening projects, in southern Brazil.