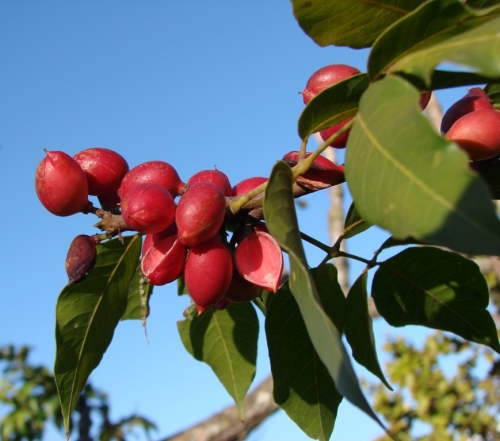 Almesca
Scientific name: Protium spruceanum
Postage (m): 3,00

DAP (cm): 4,0

Description
Country of Origin: Brazil
Region: MG, BA, GO, MS and SP
Family: Burseraceae
Portevaria 8 to 14 meters.
And aromatic resinous tree, endowed with rounded and dense canopy. Trunk straight cilindricocom rough and thin shell. The flowers are small, white and beekeeping. The fruits are eagerly sought by several species of birds.
Presents rapid growth.
It has ornamental qualities that recommend for landscaping trees, also recommended for the composition of heterogênios reforestation, for vegetation recovery of degraded riparian areas.