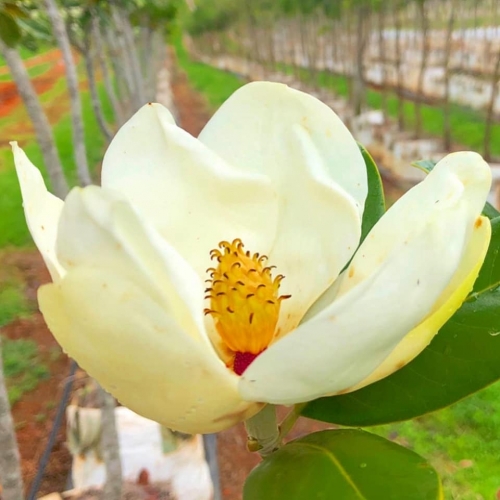 Southern Magnolia (Chão)
Scientific name: Magnolia grandiflora
Postage (m): 3,50

DAP (cm): 5,0

Description
Country of Origin: U.S.
Region: North America and Asia
Family: Magnoliaceae

Possession of up to 25 meters.
Pyramidal Cup as an adult. Foliage permanent, with alternate leaves, shiny and bright green. Its floweringoccurs between spring and summer, its flowers are white, fragrant and very ornamental.
Very slow growth.
There are reports of the existence of this kind of genre since prehistoric times. They are generally used inmalls and macropaisagismo.
Species of birds that attracts: Bem-te-vis, thrushes, tanagers, Sais-swallow, Toucans, Gaturamos, Sairas, Ties, Tangarás, among others.