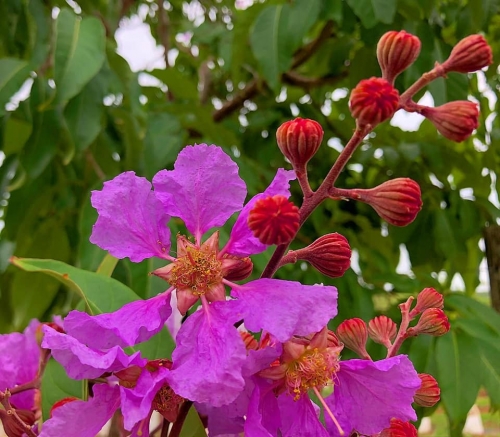 Giant Crape-myrtle (Chão)
Scientific name: Lagerstroemia speciosa
Postage (m): 4,00

DAP (cm): 8,0

Description
Country of Origin: INDIA
Family: Lythraceae

Possession of up to 8 meters.
Semideciduous foliage that turns red before falling in the winter, depending on the region. Its flowering usually occurs between spring and summer, flowers are roses or lilacs (depending on variety) that appear in clustersat the tips of branches.
Rapid growth.
Widely used in afforestation in the interior of São Paulo, due to size not disrupt the electrical grid. In largeareas planted in groups is indicated.