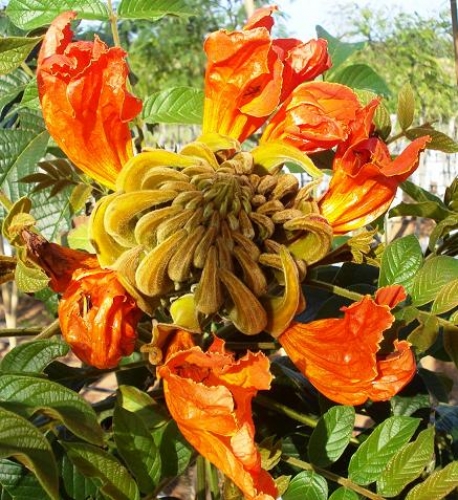 Espatódea amarela (Vaso)
Scientific name: Spathodea campanulata
Postage (m): 1,30

DAP (cm): 2,0

SPECIE UNAVAILABLE
Description
Country of Origin: SOUTH AFRICA
Family: Bignoniaceae

Possession of 15 to 20 meters. Deciduous foliage. Has thick trunk with bark brown and tabular roots.Inflorescence axillary or terminal buds clustered, conical, goblet-shaped tube containing water. The flowers are yellow, and appear from November to April.
Rapid growth.
Very floriferous and ornamental tree, is suitable for parks and wrongly used in urban forestry. It is scientifically proven that your flowers are not toxic to bees and birds.
Bird species that attracts: Beija-Flor.