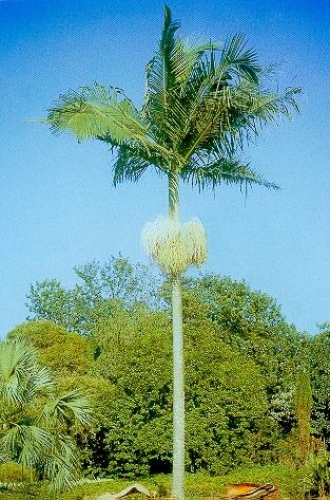 Seafortia (Chão)
Scientific name: Archontophoenix cunninghamii
Postage (m): 4,10
Description
Stem height - 2.0 m



Country of Origin: AUSTRALIA
Region: Australian Continent
Family: Palmae

Size ranges from 8 to 10 meters.
Stem simple, curly, not dilated at the base and palm showy and edible. The pinnate leaves are large and recurved leaflets long. The fruits are spherical, red and small.
Rapid growth.
Species used in Brazil as well, grows well even in mild temperate climate. Due to its ornamental appearance, can be successfully used in projects of tropical gardens in groups or as isolated plant. It is also recommended for afforestation of medians of avenues.
Species of birds that attracts: Budgies, parakeets, thrushes, tanagers, among others.