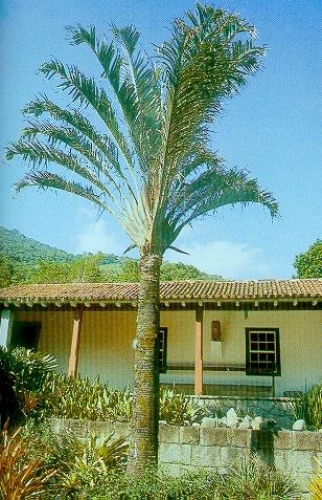 Triangle
Scientific name: Dypsis decary
Postage (m): 1,00
Description
Stem height - 0.4 m



Country of Origin: MADAGASCAR
Family: Palmae

Size ranges from 3 to 8 meters.
Stem simple and ringed. The leaves have a bluish-green color distributed in three different directions. The fruits are globose yellow color when ripe.
Moderate growth.
Species very ornamental, primarily due to the disposal of its leaves. Used more often in the states of Rio de Janeiro and São Paulo, usually in parks and gardens in groups or as isolated specimen.