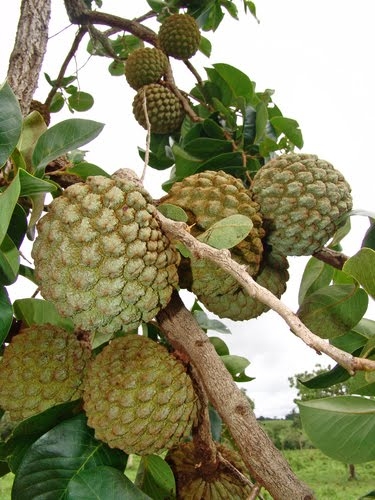 Fruta do Conde
Scientific name: Annona coriacea
Postage (m): 2,50

DAP (cm): 3,5

Description
Country of Origin: BRAZIL
Region: Bahia to Sao Paulo, MG, MT and MS.
Family: Annonaceae

Height of 3 to 6 meters.

Foliage of deciduous fruit, has simple leaves, yellow flowers and fleshy fruit big juicy pulp with strong aroma, sweet taste. The fruit ripens in the months from January to March.

Shows moderate growth and thrives in tropical climates. Do not tolerate cold climates.

It has great potential for planting in home gardens or even in large secluded garden plant.