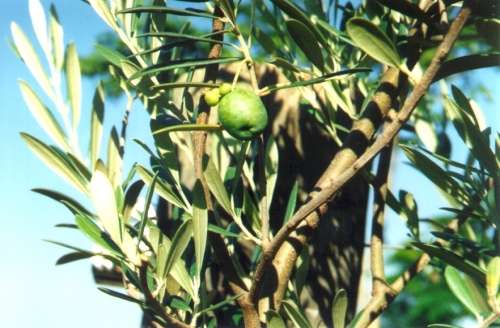 Olive
Scientific name: Olea europaea
Postage (m): 2,80

DAP (cm): 2,5

Description
Country of Origin: ITALY
Family: Oleaceae

Prefers calcareous soil surface. It reaches a height of 3-8 meters, trunk with highly branched and irregular (crooked). Plant evergreen dense canopy. Its leaves are simple, opposite and lanceolate. Its fruit is the Oliva (Olive) popular for eating fresh, canned or as olive oil (Olive).
Slow growth.
To be quite ornamental, is widely used in parks and boulevards in cities of Europe. Its longevity is more than 1000 years.